Short, hot and original.
Very cook book cover, and even cooler title :).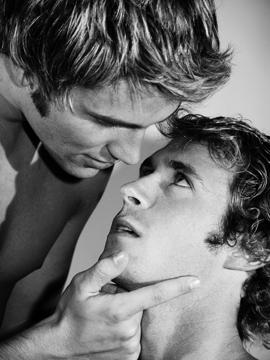 I'm glad that there are some authors out there who can still write decent short stories without them feeling rushed or lacking something.
The story had everything I expected for it to have: hot guys, believable passion, sense of humor and a controversial topic. I wouldn't expect anything less from the story that have been in A. Voinov's claws :).
"Apperently people think it's a good idea to buy food before renting a c@ck or an arse for the evening."
***
"The john poured himself some of the expensive champagne, and then, glass in hand, sank into the chair across from the foot of the bed. Loosened his tie. Unbuttoned the top of his shirt. Crossed one leg over the other. Looked the both up and down.
'All right boys.' He gestured with his glass towards the huge bed. 'Let's see what two hundred I paid gets me, and I'll decide if I want more."
***
"Now more than ever, Jared understood why the guy was usually booked. Hell, add me to his regulars. I'll find money somewhere."
Very intriguing story. It left me with the feeling that their blind lust could lead to some serious romance :).
I'm curious to see what's in store for Tristan and Jared next.