Long overdue, but here it is...
**5 I-want-to-climb-into-this-book-and-live-in-it stars!**
I don't think I have enough words in my vocabulary to write a review that will do this book justice.
Usually, when I read a book, and I love it, I have a lot to say and can't wait to write the review. After I finished this one, I felt a bit differently. There are some books that makes you want to talk to someone, after you finish, about how great it was, and there are those that doesn't let go of you. You don't want to talk to anyone or go back to the reality just yet. In my case it was the latter.
It's easier to pinpoint likes when there is something you didn't like. I loved everything about this story, every single chapter, every single sentence and characters in it.
Ah, Phillipe :-). He easily became one of my favorite characters of all times.
Loner that lives in his bigass chateau, isolated himself from the word, trying to battle some demons that are haunting him.
I rarely get to read about such tortured characters. Readers don't get to know right away what kind of demons he's battling, but there is no mistake, something huge happened that completely destroyed him. He is not sure how to deal with it and where to go from here. How do you move on after something like that?
Gemma is a journalist. She comes to France to write an article about Phillipe, about what really happened. She wants to give him a chance to set the record straight.
Right away you see that she is way over her head, and that it won't be as easy as she thought, because Phillipe is a complicated character. She often gets frustrated, because he never gives her a straight answer. Sometimes she feels like he's talking in circles. He wants to tell her the whole story, but he chooses a very unconventional way to teach her about him and what really happened.
"Phillipe knows she is uncomfortable. I'll be damned if I'm going to ease her. If she wants to go down this rabbit hole with him, then she better be prepared for what she will find."
Very quickly she gets completely lost in him. Their passion is through the roof. It's like a wild fire.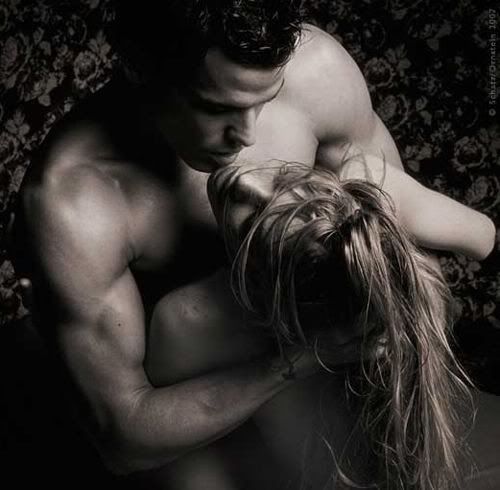 "Passion, it lies in all of us, sleeping... waiting... and though unwanted... unbidden... it will stir... open its jaws and howl. It speaks to us... guides us... passion rules us all, and we obey. What other choice do we have? Passion is the source of our finest moments. The joy of love... the clarity of hatred... and the ecstasy of grief. It hurts sometimes more than we can bear. If we could live without passion maybe we'd know some kind of peace... but we would be hollow... Empty rooms shuttered and dank. Without passion we'd be truly dead"

- Joss Whedon -
But as grate as their sex is, she still wants answers, she wants to understand him. She feels frustrated, and at times angry. She feels like he is not trusting her and not being completely honest with her. She decides to leave...
But every time she tries to leave, he pulls her right back in. He doesn't want her there, because he feels she's getting to close to the edge of the rabithole. But at the same time, he can't seem to let her go. They are pushing each other to the limit, tho the point of no return. What will she do when she discovers the truth?
"There's a part of you, Gemma, that's so fucking sweet, and I want to steal that part of you, even though I know I shouldn't."
***
"My needy body is responding to every word he's saying while my mind is screaming at me to get out of here. It's telling me over and over that he's playing with me, yet my weeping sex is yelling at me to shut the hell up and let him have me."
As she gets closer to the truth, she feels like the very same demon that haunts Phillipe, start haunting her too. But she doesn't want to run from it, she is fascinated and mesmerized by "it". She gets it now, why it's so hard for him to let it go... It's very painful to read about them drowning in each others sorrows.
The ending was absolutely brilliant. It left me with more questions than I had when I started the book. Very suiting ending to such an intense story.
"The harder you love, the harder you fall
Everything or nothing at all
The more you can take, the harder you break"

- Unknown -
This book is an amazing piece of literature. Superbly written and an absolute page turner that will stay with me for a long long time.