Another 5 I-want-to-crawl-into-this-book-and-live-in-it stars!
Escapism at its finest!
I wish I had a lot to say. This book deserves it. But I'm kind of speechless. I think I have said everything that needed to be said when I wrote review on Arouse. The second installment is just as amazing, and I would be just repeating myself.
I just want to add couple of things:
Every time i pick up a Nina Lane book, I experience another first (How often do you get to do that?). For the life of me I could not allow myself to drool over Dean. Don't get me wrong, I love him dearly, him and Olivia, but that is exactly why I couldn't do it. His and Olivia's relationship was written in such a raw and realistic way, that I couldn't even imagine him knocking on my door. I felt like if I do so, I would be committing some kind of sin. He belongs to Olivia, and Olivia alone. And I'm not a home wrecker (weird, I know) :-D.
In Allure, Dean actually reminded me a little of Gabriel from Erotic Dark. I'm not sure why exactly, but it did :-).
Yes, it's erotica. But what I like about these (and Nina's all books in general) that they are never about just getting down and dirty. It's not about being naked all the time, or what and how main characters did things to each other in bed (or other places). Her stories is about how two people feel about them selfs and each other, while they are in each others embrace.
Every challenge Dean and Liv encountered, they handled it like real champs. That is what true love should be about. Loving each other through thick and thin.
A look can be more seductive than a touch, and a single word can feel more erotic than a thousand touches. A simple touch can say more than a thousand words. That's what Nina Lane's stories are about. She redefines erotic genre.
For some reason, while I was reading Allure, I was thinking of a song by Keaton Simons - Unstoppable.
"When I thinking of you my love,
I feel like anything is possible.
When you're back in my arms again,
I know that we will be unstoppable.
One look, one night, one lonely touch.
The dark, the light, I miss you too much.
What's wrong, what's right, It's never enough,
No, it's never enough. No."
I thought it suited the story perfectly.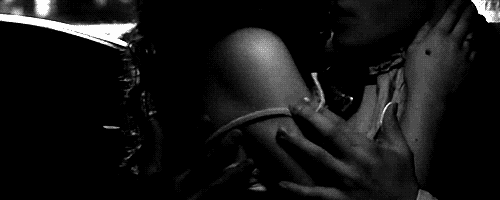 Nina Lane, you are a rock star! Can't wait for your next book.